OLD English Sheepdog Puppies
Royal Crown Kennel is Dedicated to a Healthy Legacy of the Old English Sheepdog
"Welcome to our Old English Sheepdog breeding program, where we pride ourselves on producing healthy and happy puppies. We go above and beyond by performing full genetic testing on all of our breeding dogs, including testing for known genetic diseases such as hip dysplasia, progressive retinal atrophy, and canine diabetes. Additionally, we also participate in the Orthopedic Foundation for Animals (OFA) testing program, which evaluates the hip and elbow health of our dogs. We also do testing for ophthalmological diseases, and we are committed to the health of our dogs by participating in the Canine Eye Registration Foundation (CERF) program. We also test our dogs for von Willebrand disease and Degenerative Myelopathy. Furthermore, we also implement Early Neurological Stimulation (ENS) on our puppies, which helps to develop their physical, neurological, and behavioral systems, and improve their chances of success in their future lives as companion animals, therapy dogs, or working dogs. By doing so, we can guarantee that our puppies will have the best chance for a long and healthy life. Thank you for stopping by ."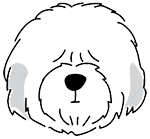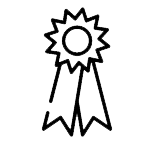 At Royal Crown Kennel, we prioritize the health and well-being of our breeding dogs by conducting both OFA and genetic testing. Additionally, all of our dogs and puppies are raised in a farm and family environment. We are proud to be a part of the AKC Breed with H.E.A.R.T program and the OFA CHIC Program. To ensure the satisfaction of our customers, we provide a two-year health guarantee for all of our puppies.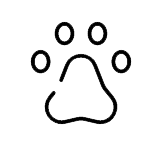 Early Training
Our Old English Sheepdog puppies are raised in a nurturing home environment, where they receive ample human interaction. We begin training at an early age and implement Early Neurological Stimulation (ENS) on all of our pups. Our training program includes basic commands, as well as potty training. You can be assured that you will receive a top-quality Old English Sheepdog when you purchase one from us.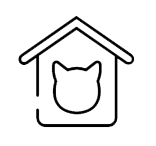 A Forever Friend
Non-drooling
Love the water
Outstanding with children
Friendly to other animals
Very intelligent
Easy to train
Old English Sheepdog puppies
Old English Sheepdog Puppies

				
					[aiovg_video mp4="https://royalcrownkennel.com/wp-content/uploads/2023/01/IMG_2323.mov" poster="https://royalcrownkennel.com/wp-content/uploads/2021/11/rsw_1300h_800-1.jpeg"]
				
			
This error message is only visible to WordPress admins
Error: No feed found.
Please go to the Instagram Feed settings page to create a feed.